Warning to Sellers of Products Purporting they can cure Coronavirus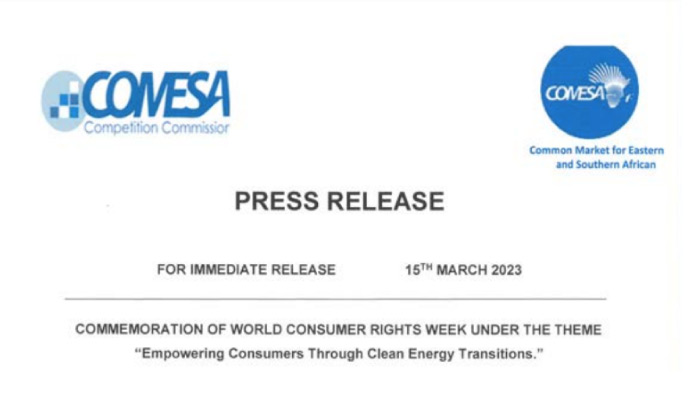 PRESS STATEMENT
The COMESA Competition Commission (the "Commission") wishes to issue a warning to all companies and individuals that are selling products not medically tested and approved which they claim can treat or prevent the Coronavirus. Such companies and individuals are advised to refrain from such conduct as it is contrary to Article 27 of the COMESA Competition Regulations ('the Regulations). If any such company or individual are found wanting, the Commission will not hesitate to apply the provisions of the Regulations which include sanctions of up to USD 300,000.
Consumers in the Common Market are advised to be on the lookout for such scams and report any suspicions either directly to the Commission or through any Consumer Protection Agency in their country of residence.
Further, consumers are advised to follow advice on prevention of Coronavirus from the relevant institution's websites such as the World Health Organisation (WHO) website, Center for Disease and Prevention (CDC) including their local public health authorities.
Signup to our Newsletter to receive updates